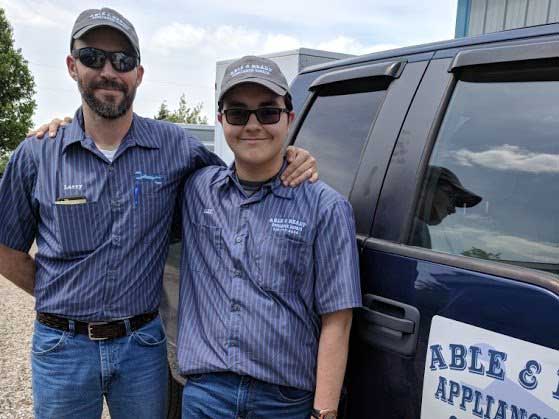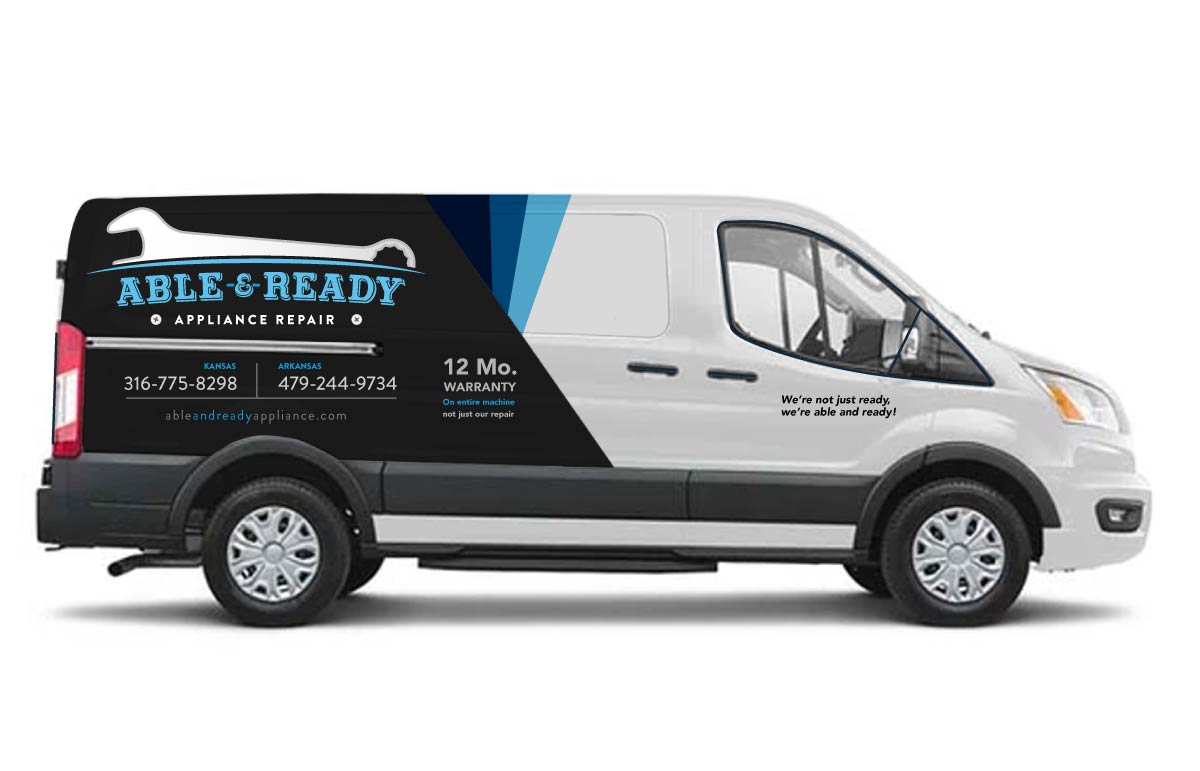 Honest work done with integrity; the foundation of workmanship. That's Able & Ready Appliance Repair!
We became tired of seeing customers stuck with sub-par service, so we decided to start our own company that would meet the needs of today's customers. Because our business is built on honesty and integrity, our primary goal is to provide quality service to our customer; ​you're sure to see a difference in our approach.
We pride ourselves on being a 100% local, family-owned company. Our technicians are local to the Wichita area. As such, they are deeply familiar with the needs of the citizens of our service areas. The company is employee-owned giving us a real sense of commitment to and responsibility for our community to do the best work every day for every customer. We're pleased to introduce you to our family!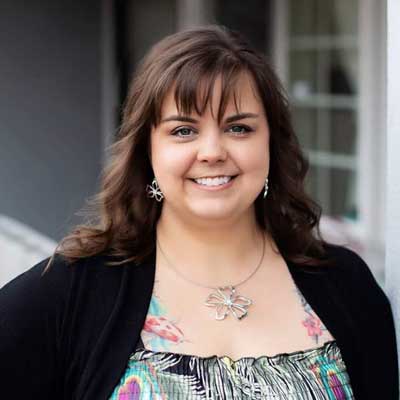 Errin Moore (Office Manager)
Errin moved to Wichita in 2014 and taught in Wichita Public Schools for several years. She is now the full-time office manager for Able and Ready. Prior to her time in Kansas, Errin was a lifelong resident of Montana, where she was a teacher and administrator in Billings Public Schools for 14 years. She's proud to now call Kansas her home.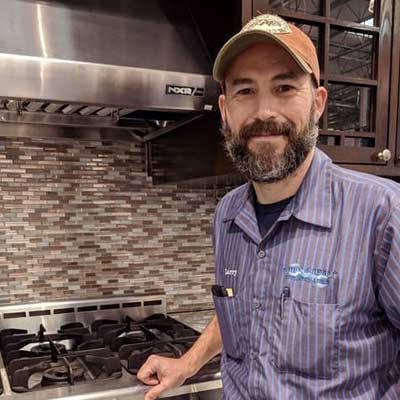 Larry Moore (Lead Technician)
Born and raised in Wichita, Larry is pleased to be able to offer honest service to the people he's grown up with. After 10 years served in the military (8 in Marines, 2 in Kansas Air National Guard), Larry worked for a time as a skydiving instructor and parachute rigger. While working in the radio shop as the Electronics Maintenance Shop Chief while in the Marines, Larry received military training in electronics maintenance and repair; he then moved into appliance repair in 2011 where he found a true passion for not just making repairs but for helping others.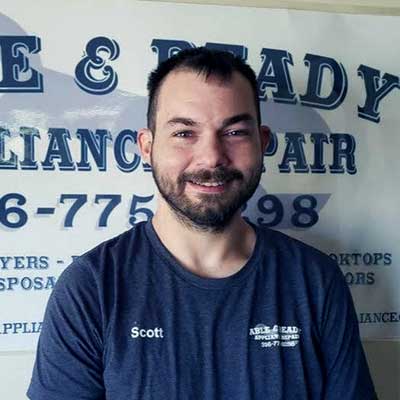 Scott Moore (Technician)
Scott is Larry's youngest brother and is an integral part of our company. He brings to the table over ten years in the appliance repair industry and is one of the highest-rated technicians in the area. He holds an associate's degree in business, providing a valuable foundation to our company with his expertise. His calm demeanor and superior customer service skills make him a favorite with everyone he meets.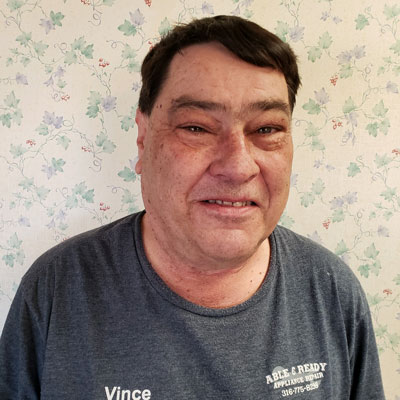 Vince Johnston (Technician)
Born and raised in Wichita, a graduate of Bishop Caroll High School, Vince is the technician with the greatest amount of experience on the Able and Ready team. With over 35 years in the industry, Vince is a technician with a depth of knowledge and experience to rival any other technician around. He started his career with Sears, one of the original "Maytag Man" technicians, including the fancy uniform, hat and all! Vince is a tech who truly puts himself in his customer's shoes and does everything with their best interest at heart.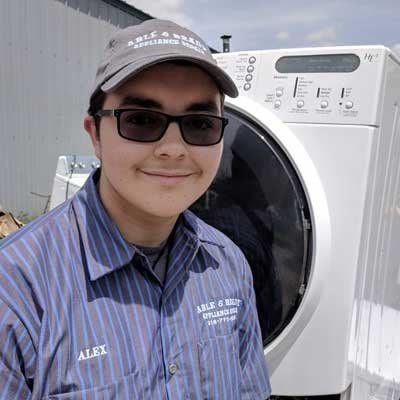 Alex Moore (Technician In-Training)
Alex is Larry's son and the future of our company. He has been running calls with his dad and is showing a natural aptitude for the business. Both Larry and Alex are excited about the idea of passing on a business from father to son. You're in for a treat if he comes along on a call to your house!
Service Areas
Are you a landlord or property manager within the greater Wichita, Ks area? No matter the scale of your organization, our skilled technicians will service your appliances on site to keep you running at top capacity. You strive to provide customers with the best possible service, and we'll do the same for you.